Oct 18, 2021
Ascenda Capital acquires Two Class A Apartment Communities in Houston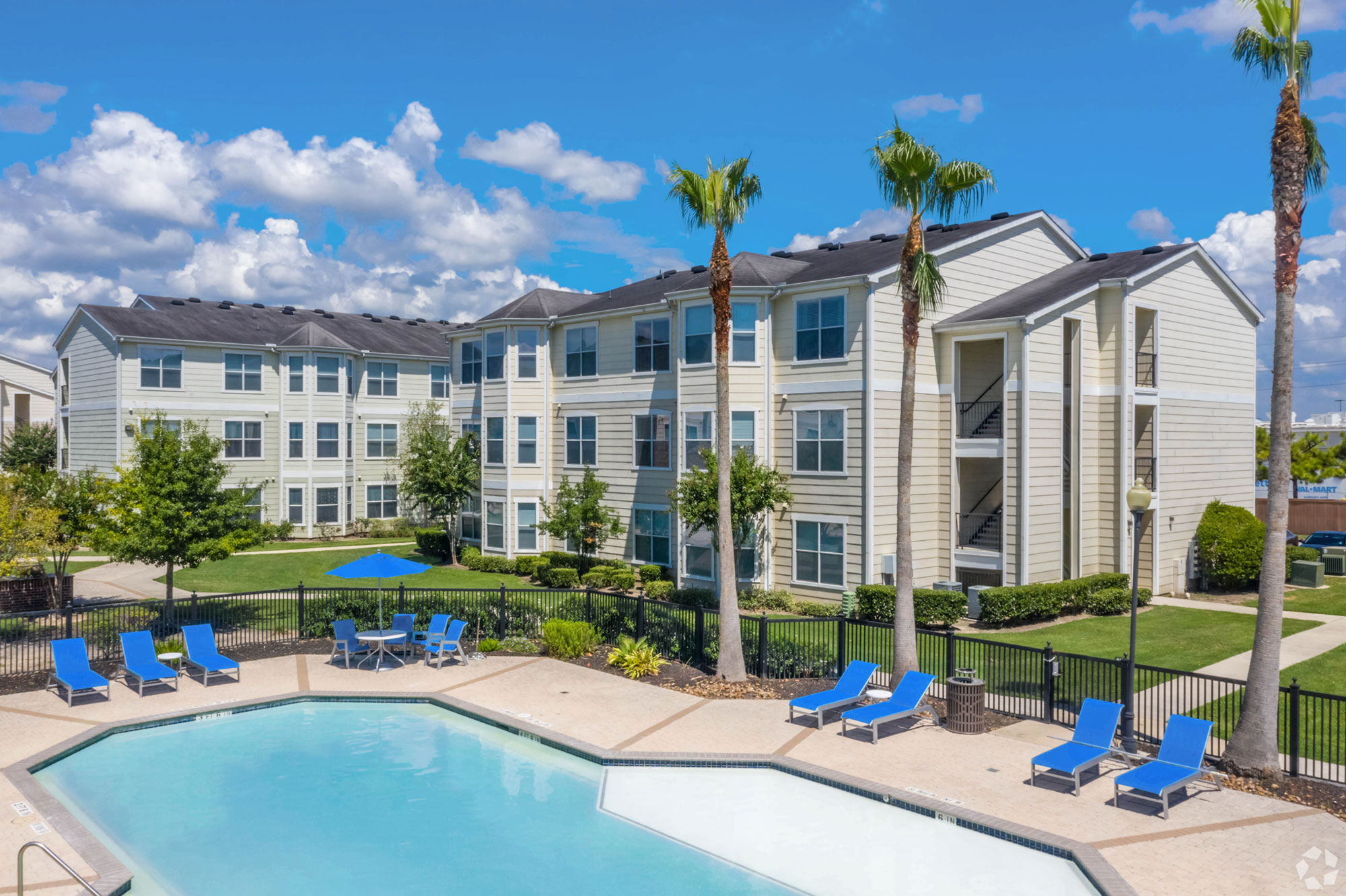 Ascenda Capital is excited to announce the successful acquisition of two apartment communities, totaling 585 units, in Houston, TX. In September & October of 2021, the firm acquired Towne West Apartments and The Broadway in separate transactions. The firm purchased Towne West Apartments directly from the previous owner in an off-market transaction. The Broadway was marketed by the JLL Houston team, led by Senior Managing Director Matt Kafka and Senior Director Dustin Selzer. JLL Houston also provided the debt for the property, led by James Brolan, Senior Director of Capital Markets.
On October 15th, Ascenda Capital closed on The Broadway, a Class A Apartment Community located in the Edgebrook neighborhood in the South East of Houston, TX. The 189 unit property is located just off the Interstate 45, less than 5 miles from the Hobby Airport. The property, built in 2019, offers residents access to high quality amenities such as a dog park, a resort-style pool, a luxury fitness center, on-site storage units & a community lounge area. Units feature 9-foot ceilings, island kitchens with granite countertops, custom tiled walk-in showers, and walk-in closets. The Broadway is the only market rate multifamily asset to have been built in this submarket of Houston within the last 15 years, making the Broadway an extremely desirable community to prospective families seeking quality housing in this submarket.
On September 23rd, the firm closed on Towne West, a Class A Apartment Community located just south of the Energy Corridor on the west side of Houston. Towne West is located directly across the street from the Shell Technology Center, one of the largest employment hubs in this submarket of Houston. The property is also conveniently located close to nearby retail & restaurants such as Best Buy, Walmart, and the West Oaks Mall. The 396 unit apartment community provides residents with an extremely high quality of life. Built in 2012, Towne West provides residents with high quality amenities such as a luxurious pool & sundeck, a bark park, a fitness center, a playground & a business center. Units feature balconies & patios, ceramic tile tubs, walk-in closets, and energy-efficient Appliances. Ascenda Capital will be performing a light renovation of every unit at Towne West in order to ensure that the property remains in the highest quality condition, providing its residents with a luxurious living experience.
Ascenda will be reserving 50% of the units at both The Broadway and Towne West for lower and middle income families At each property, 20% of units will be reserved for families earning 60% or less of area median income, and 30% of units will be reserved for families earning 80% or less of area median income. As a result, 292 units of high-quality, Class A housing will be created and preserved for the nurses, social workers, police offers, and other middle-income workers that support the City of Houston.
For more information regarding this acquisition, please contact Matt Avital, principal & founder of Ascenda Capital (matt@ascendacaap.com)